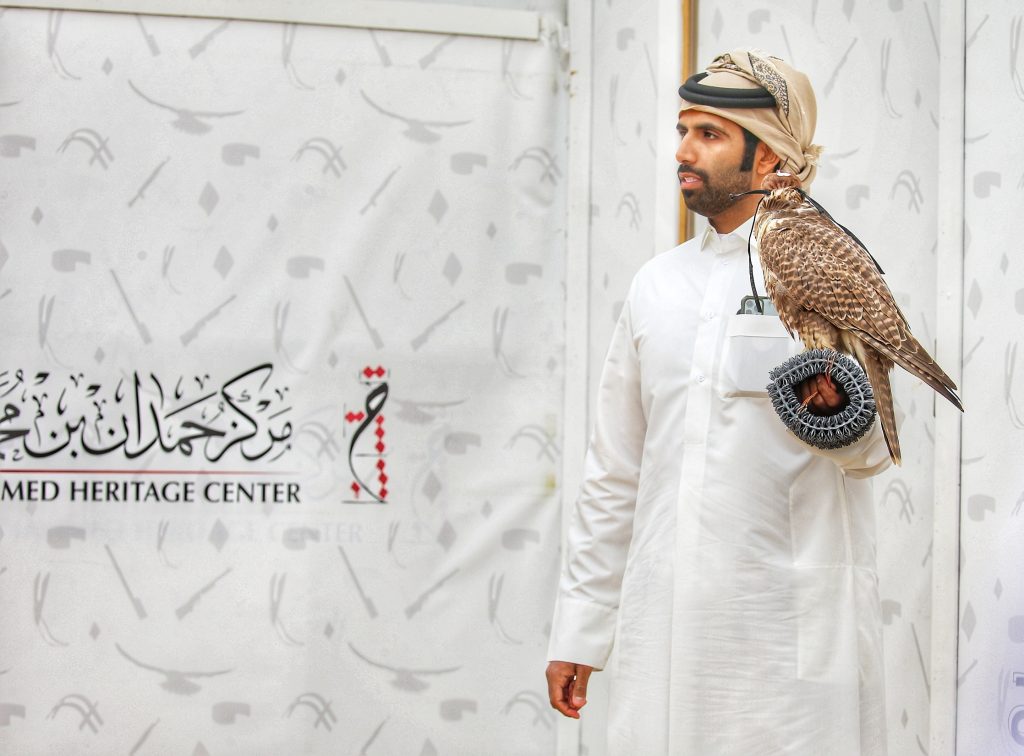 Dubai, 14 February 2022: The crème de la crème or the best of best falcons take centre stage on Tuesday, February 15, for the Elite Category of Fakhr Al Ajyal (Pride of Generations) Falconry Championship, organised by the Hamdan Bin Mohammed Heritage Center (HHC) at Dubai's Al Ruwayyah desert area.
Fakhr Al Ajyal is the elite event for falconers from inside and outside the country looking for excellence through the competitions. Only six races are slated for the Elite Championship, which is reserved for top-flight falcons that achieved the best times during the falconry competitions, including Sheikhs Category, Jirnas, Shaheen, Open Category and General Public Category.
Rashid Al Khasouni, HHC Director of Championships, said everything has been prepared for the elite races, which are reserved only for the strongest and fastest birds that saw action in this year's falconry season. Big monetary incentives also await the winners.
"Falconry racing is a fraternal meeting honouring traditional Arabian values of courage, honour and nobility as well as nature conservation, respect for animals and fostering camaraderie among falconers," he added.
Meanwhile, here are winners during the races on Sundary (February 13):
Al Wasl team won first two places in the main race, with "Mutanabi" covering the 400-metre distance in 18.488 seconds, followed by "Buhturi" in 19.497 seconds; while Team SPK's "H10" came in third at 20.084 seconds.
Saeed Hilal Al-Mansoori won the following race with his bird name "Artist" coming in first place with a time of 21.978 seconds, followed by Al Wasl's "Gold" (22.009 seconds), then Mansour Ali Al-Ketbi's "13008" (22.046 seconds).
Abdullah Saeed Al-Marri's bird name "Theeb" grabbed first place in the third race with a 20.659 seconds; while Abdullah Salem Hassan won in the fourth run with his falcon named "H2" registering a time of 20,838 seconds.