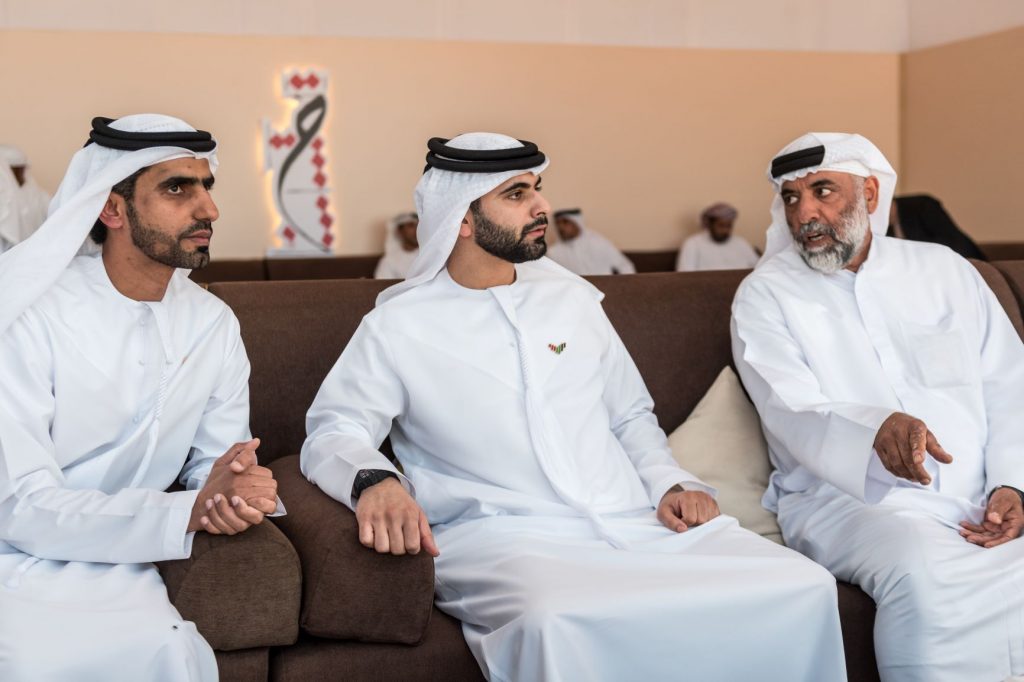 Dubai, 16 February 2020: His Highness Sheikh Mansour Bin Mohammed Bin Rashid Bin Saeed Al Maktoum, the newly-appointed Chairman of Dubai Sports Council, awarded the winners of the Fazza Championship for Falconry – Noukhba (Elite competition) on Saturday at Al Ruwayyah desert area.
Organised by the Hamdan Bin Mohammed Heritage Center (HHC), the super finals were the culmination of the 18th edition ofFazza Championship for Falconry – Telwah as only the top three finishers in the previous races were qualified to compete in the Elite competition.
Around 200 champion birds took part in the race over the weekend and a total of Dh4.4 million were given to the winners in all eight categories, including Sheikhs category, General Public, Falcon Owners, Jirnas, Qarmoosha Farkh, Hur Farkh and Shaheen Farkh.
'Al Shababi', the falcon of His Highness Sheikh Hamdan Bin Mohammed Bin Rashid Bin Saeed Al Maktoum, Crown Prince of Dubai, took part in the race and won first place in Farkh (falcons under one year of age) category. In another generous move, Sheikh Hamdan directed that the prize money be given to the second-place winner. The second placer then handed his prize to the third-place winner.
All first place winners in the Sheikhs and General Public categories received Dh400,000 while second and third places in the two categories took home Dh200,000 and Dh100,000 respectively. First-place winners in the other categories received Dh250,000; second place, 100,000; and Dh50,000 for a third place finish.
Souad Ibrahim Darwish of the HHC, said: "The Fazza Championship for Falconry-Telwah has grown rapidly and extensively through the years and the Elite super finals saw intense competition from champion falconers. All these were made possible thanks to the generous support and inspiration of the Crown Prince of Dubai."
"We were honored by the presence of Sheikh Mansour today to watch part of the finals and to attend the award ceremony of the champions is a testament to the prestige of the competition which has been running for more than 18 years and has seen participation of elite falconers from inside and outside the UAE,' Darwish added.