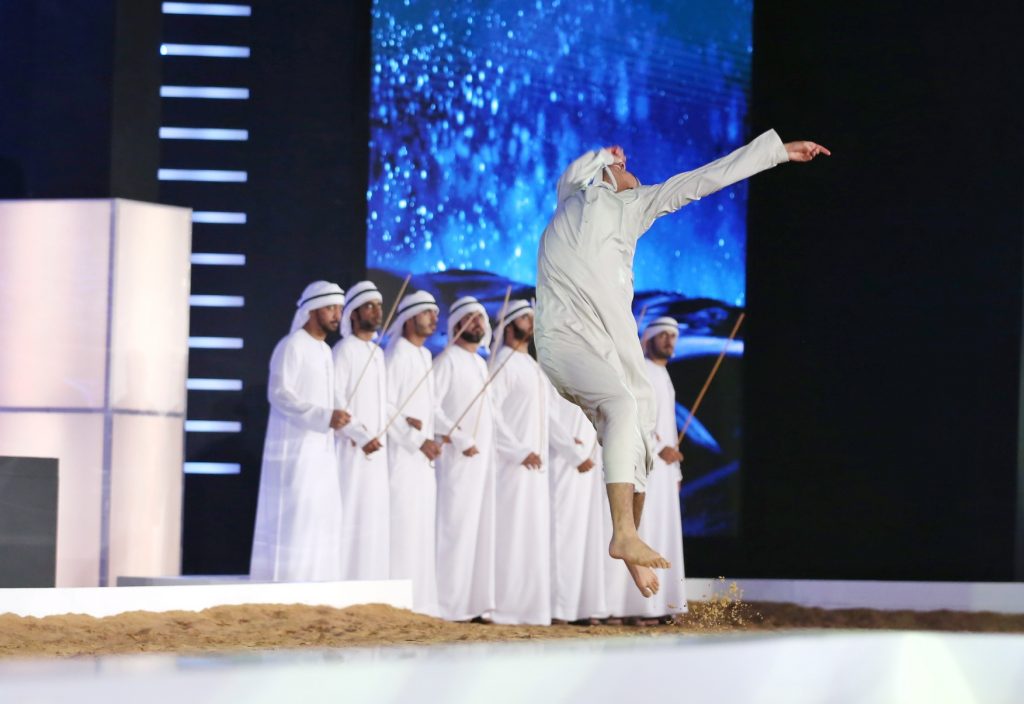 Dubai, 4 January 2020: The Hamdan Bin Mohammed Heritage Center (HHC) has announced the complete list of quarterfinalists for the 20th Fazza Championship for Youlah.
Eissa Al Ahbabi and Obaid Salem Al Nuaimi were the last two qualifiers who were announced during the fifth episode of the championship held at Global Village's Meydan Fort over the weekend.
The two will join early qualifiers, Emirati Yuweels (Youlah performers) Abdullah Ali Al-Ketbi and Sultan Al Ketbi, who dominated the first qualifying round.
On December 20, two more Emirati yuweels advanced to the next stage. Rashid Al Mansouri and Rashid Sultan Al Darmaki both received high scores in the public voting.
Former Junior champion Jumaa Obaid Al Abdul also made it to the quarterfinals as well as Mansour Bin Obaid Al-Wahaibi from Oman.
Souad Ibrahim Darwish, HHC Director of Championships, said the level of competition has just intensified with the Fazza Championship for Youlah now entering the knockout rounds.
This year's Fazza Championship for Youlah which also marks the 15th year that the annual heritage sport is held at Meydan Fort and broadcasted live every Friday night over Sama Dubai TV, has seen strong participation from various parts of the region, including Iraq, Oman, Bahrain, Saudi Arabia and Libya.
During the performances, the Yuweels were evaluated by a panel of judges based on their skills in spinning and throwing a replica rifle. Bonus points were given to those who were able to hit the height of 17-20m. A loud buzzer and laser lights go off when a Yuweel reaches that altitude with his rifle.
Like in the past championships, the judges' scores were added to the public vote and the top two performers in each qualifying episode advance to the quarterfinals.
The second quarterfinal round will start on Friday, January 10 at 8pm. The public can watch the competition for free at the Meydan Fort located inside the Dubai Global Village.