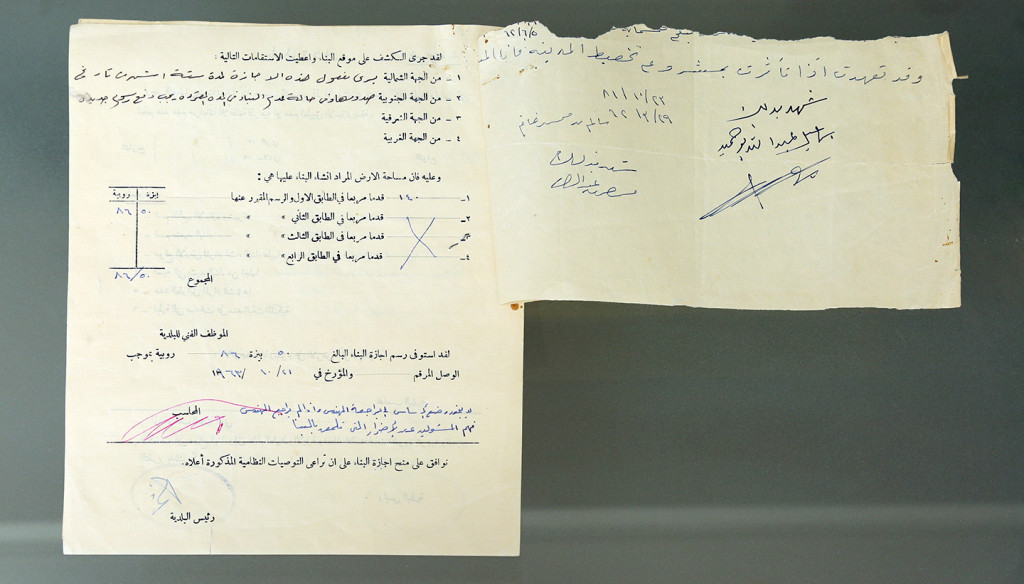 Dubai, 17 August 2017: Hamdan Bin Mohammed Heritage Center (HHC) today, received under the umbrella of its initiative Wathiqati, the highest number of old documents donated by one person – on the level of individual contributors.
Arif Al Sayed Mohammed Al Hashimi, UAE national, has enriched the archive of Wathiqati with 37 old documents dating back to 1961 (up to 1980). Contracts, old trade licenses, travel permits and passports of Al Hashimi's father and grandfather, have all marked an important era in the history of Dubai.
It was by mere coincidence that Al Hashimi came across an article in the local newspapers about Wathiqati. He affirmed that he is happy to serve a national cause and will gain from having his old documents restored and archived in a safe place.
Launched in 2014, Wathiqati aims to contribute to the preservation and documentation of UAE's national heritage by collecting formal and informal letters, manuscripts dating back to different eras, contracts, photos, maps, treaties, laws and ancient texts, autobiographies, certificates and permits issued by various governmental and non-governmental institutions, as well as audio and video interviews and other archival material.
Fatma Mohammed, Senior Researcher in charge of the initiative at HHC said: "We have collected a large number of documents from various entities and individuals in the UAE and abroad, but this is the first time since its (Wathiqati) launch that we receive this number of documents from one contributor"
"We are working on the facilitation of a faster process of restoration, documentation and archiving with Juma Al Majid Heritage and Cultural Centre in line with the cooperation agreement signed back in 2014 with HHC, for the purpose of working with experts in the field," added Fatma.
For the past three months, Wathiqati began releasing short videos from its archive, and will continue to release a video per month on HHC's social media platforms, to continue to spread awareness as a call of national duty.