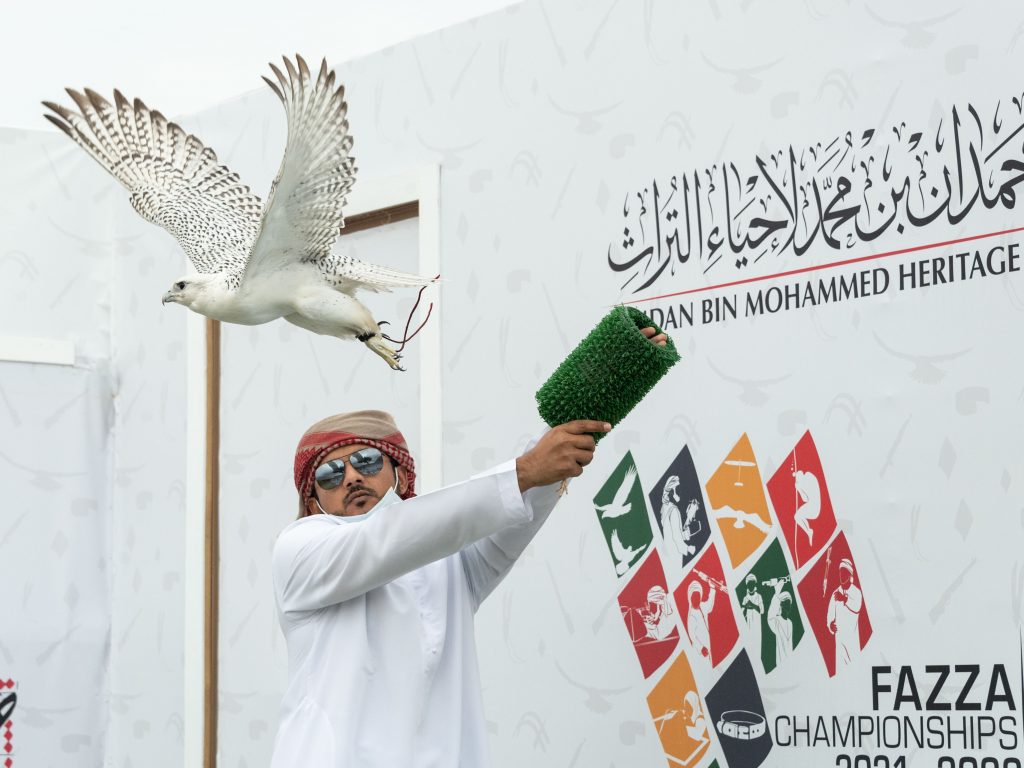 Dubai, January 5, 2021: Races in the hotly-contested Sheikhs Category at Fazza Championship for Falconry–Telwah will start on Thursday (January 6)
at Ruwayyah desert area in Dubai. Organised by the Hamdan Bin Mohammed Heritage Centre (HHC), the falcon racing will run daily until January 14.
The anticipation is great as only the strongest teams compete in the arena of this Arabic heritage sport. Teams that confirmed participation include Al Dhafra, F3, Baynunah, Al-Nif and others. Falcons taking part in the competition are broadly separated into Farkh (under one year of age) and Jirnas (over one year), and each category has races for the Saker (Falcon) and Shaheen (Peregrine).
Schedule
On Thursday, the Jeer Shaheen runs will be held, followed by the Jeer Tibah races on Friday, and on Saturday, the Pure Jeer races, followed by Garmousha runs on Sunday.
After being postponed due to inclement weather condition, the Open Category has concluded on Wednesday.
Stronger and faster every year
Demaithan bin Suwaidan, Chairman of the Fazza Championships Committee for Falconry, noted: "The level of competition grows bigger and stronger every year. Each falconer is aiming a podium finish as only the top three finishers in each class are qualified to compete in the Elite category."
He also acknowledged the growing diversity of participants in terms of age and falconry skills. "This season we have seen a new generation of young falconers that we have not seen before. They engage in a traditional sport that has always been associated with the traditional Arabian values of courage, honour and nobility as well as nature conservation.