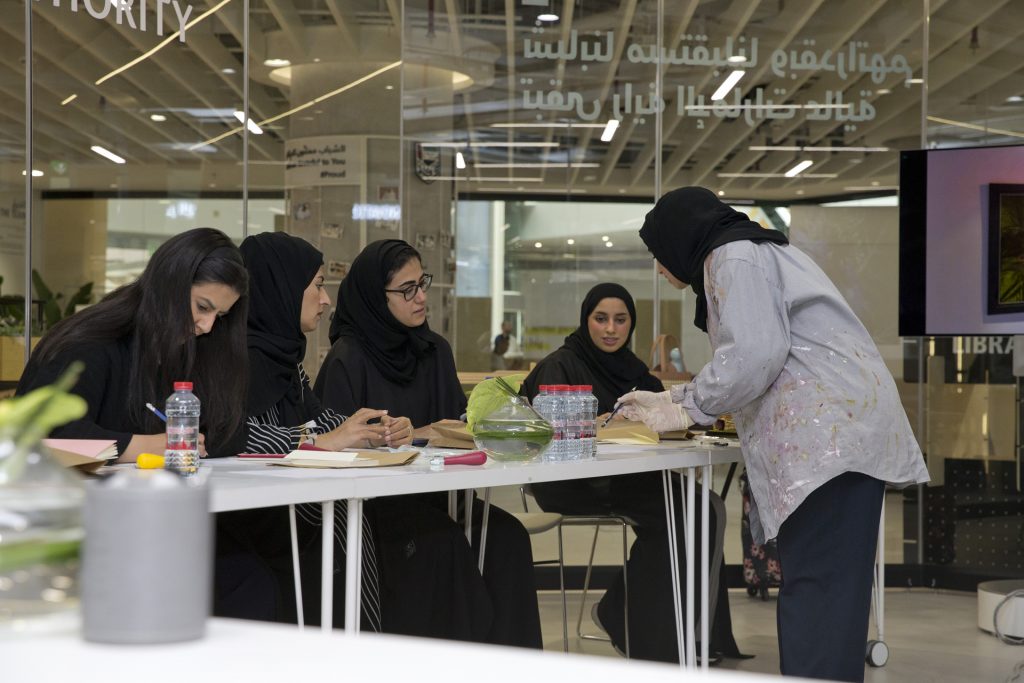 6 August 2019, Dubai: The Hamdan Bin Mohammed Heritage Center (HHC) organised a workshop titled The Heritage and Art "Burqa print making" recently, at the Youth Hub, at the Emirates Tower in Dubai.
The workshop was aimed at promoting the art of designing prints on burqa among young female Emiratis and UAE expats. The burqa is a traditional accessory used by the elder generation of Emirati women as a face cover.
16 female participants above the age of 15, joined the workshop, including students from Zayed University, the American University of Sharjah, female graduates and some housewives who have a desire to learn about a local culture and learn new art.
Ms. Hind Bin Demaithan Al Qemzi, Director of Events at HHC, said: "The workshop was organised to shed light on activities related to life in the UAE, both social and practical, such as interactive workshops in local arts culture"
Al Quemzi added that in the UAE, the material used for making burqa is environmentally friendly.
"Through these activities and events, the Center is establishing its mission that heritage components are still part of our daily lives and that the revival of this heritage comes in many settings, such as the usage of burqa material, which is still worn by senior citizens."
Emirati artist and graphic designer, Ghaya Al Marar, led the workshop. She commented: "I was very excited with the experience of leading the workshop, and I thank the Center for hosting the event.
"I am passionate about heritage and art in general and have tried for years to introduce heritage materials and components to print drawings and geometric forms. I found a great deal of participation and I look forward to developing and discovering more Emirati artists preserving and promoting our heritage.," concluded Ghaya.